Ecosurface - market leaders in recycled rubber surfacing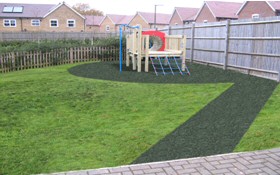 Playgrounds & Safety Surfacing
Rubber Mulch
PU Binders
Installation Services
Training
Consultancy
Trust the most experienced and knowledgeable team in the industry. We develop, test, manufacture, supply, install and warranty the complete system integrity.
Call us to discuss the benefits for your project on +44 (0) 1869 457 070
Ecobond is a safe, continuous, seamless rubber surface which is hard wearing and can be laid over almost any type of existing ground without the need for foundations, and coupled with the natural looking aesthetics and colour options it is uniquely positioned to work in all year round in a huge variety of applications.
Ecobond is a combination of:
Ecosurface Rubber Mulch - A unique process that starts with recycling solid rubber* that otherwise would go to landfill; consistent control of this process provides us with a carefully blended flat shred, which is then coloured with our unique encapsulation process that not only gives us a natural looking surface, but one that is soft and flexible, long lasting and bonds perfectly.
Ecosurface Binder - A specially developed PU binder that is designed to work in cooperation with the shred size, the colouring process, and the requirements of a strong, yet flexible bond. This mixture is then simply spread out with a trowel.
As this bonded shred system is self supporting it requires no digging of foundations and the lack of large or heavy equipment makes it cost effective for even small or difficult access areas. Moreover it will easily work directly onto almost any existing ground conditions including grass or soil, old tiles or wet pour, crushed aggregate or concrete; it will follow the natural sloping contours of the ground and / or absorb undulations and can even be spread directly over tree roots and around plants.
We are pleased to confirm it has been safety and performance tested in accordance with all relevant British and European standards; including EN1177 & EN7188, and is therefore acceptable for use in all types of playgrounds, as well as sensitive ground and environmental settings.
---
The only fully integrated system - Developed from its inception as a bonded surface by experienced installers; uniquely able to link the demands of the application back through the manufacturing processes and correct source material.
Complete system integrity from one supplier - guaranteed product, guaranteed experience. You can benefit from the way we create business:
Commitment to re-investment in an integrated manufacturing facility
Take confidence from our unique colouring technology & binder from one facility
Progress with our program of continuous product development
Expand with our UK production site with 'total market' capacity
Utilise our in house chemist and test laboratories
Easy access to a great deal of onsite experience
Achieve great results by accessing our telephone support for quick responses to technical and application support or by hiring our in-house installation team
Improve by taking advantage of our onsite installation training programs
Gain from our site management, installation quality control and site troubleshooting capabilities
Raise standards with our accredited performance certification
A dedication to long term commercial realities
Benefit from our secure supply partnerships for quality source material
Grow with our financial and pricing integrity for long term client partnerships
A mature operational structure focused on the client needs
Benefit from our ability to despatch from stock without lead times
Save time with our clear, accurate communication and paperwork
Enhance your operation with our safe professional packaging, with timed delivery routines
*Uses solid rubber only (no pneumatic tyres used)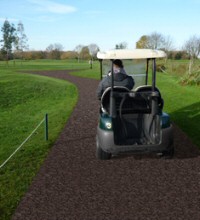 Buggy Runs and Pathways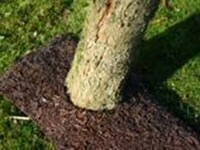 Tree Rings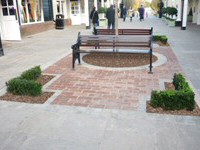 Commercial Space

Easy Installation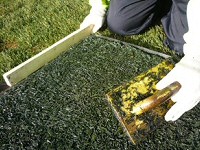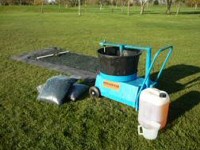 All the Tools Necessary

Various Colours
Brown, Green, Blue, Black, Fawn (available soon)